---
Susquehanna River Canoe Trip
May 5, 2012


It was an overcast, windy day when members of the Susquehanna Chapter-Wooden Canoe
Heritage Association launched their canoes from Wrightsville, Pennsylvania.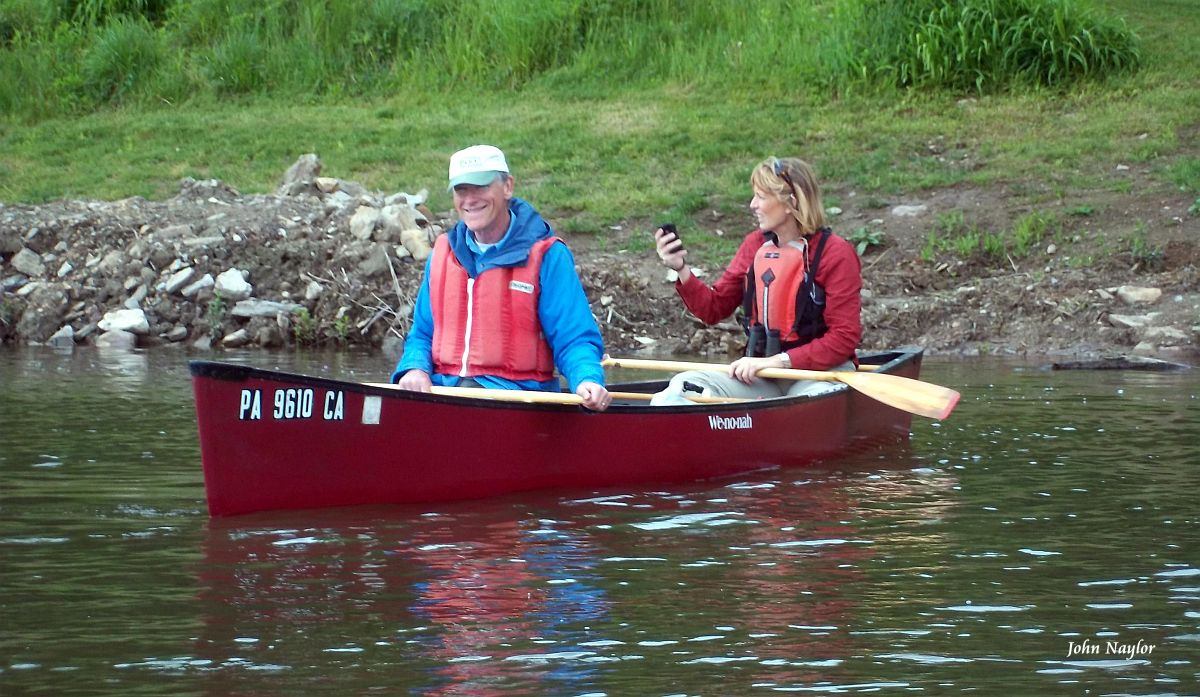 Craig and Cindy Dunn are glad to be back on the water.
About a half mile south of Wrightsville, we left the river to paddle one of the few remaining
portions of the Susquehanna-Tidewater Canal. Almost immediately, we ran into trouble.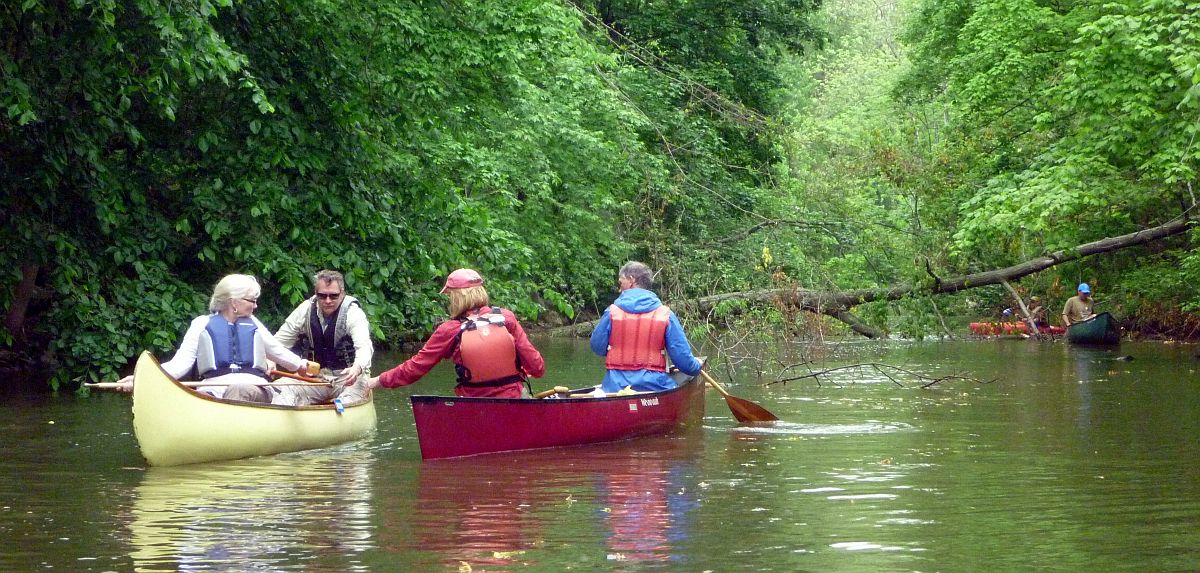 Cindy gives a little help to Carole and John Norbeck, while John Naylor works his way through the deadfall.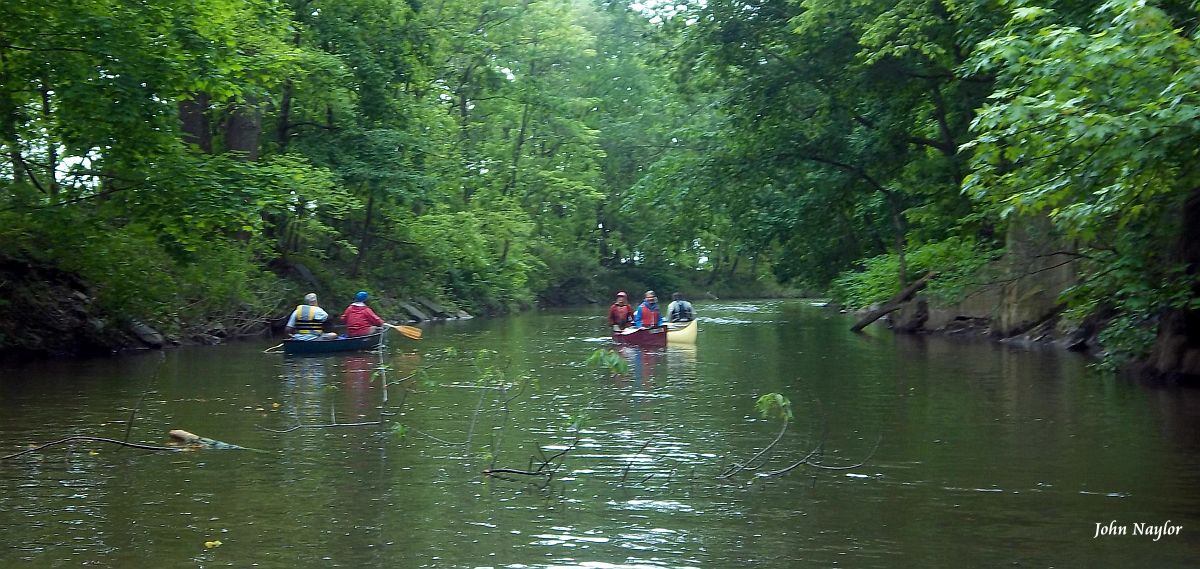 Free of the entanglement, we head on down the canal.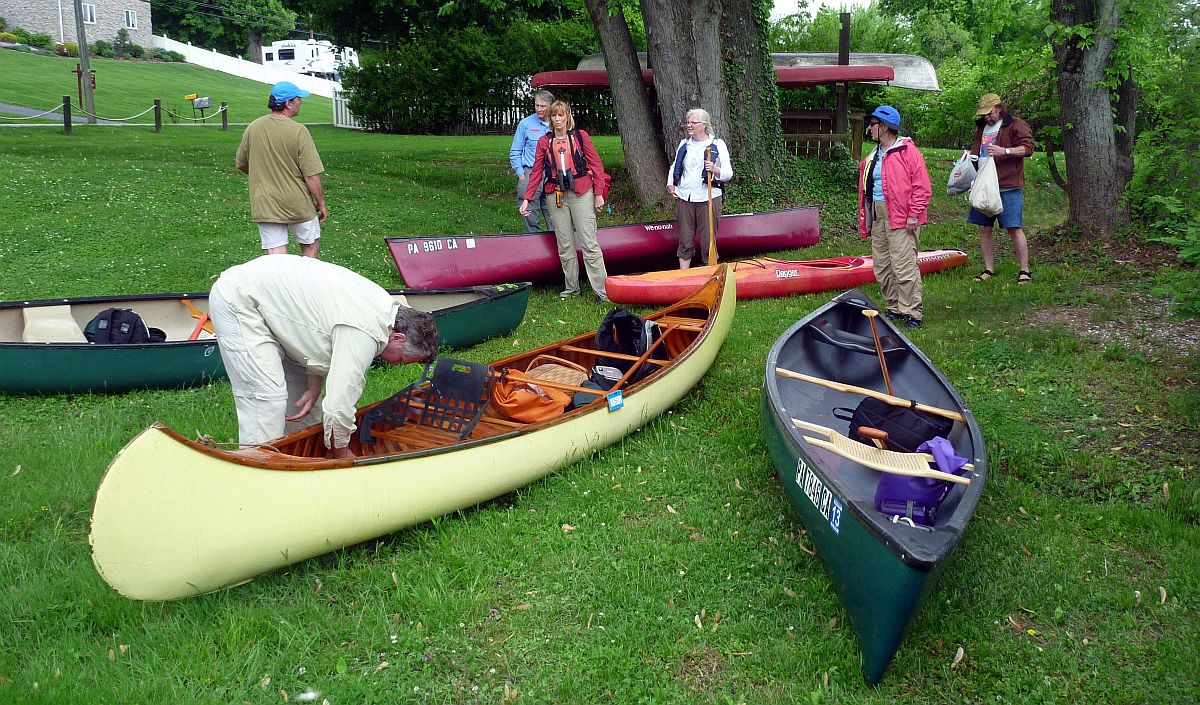 On down the river, we takeout at the John and Kathryn Zimmerman Heritage Center.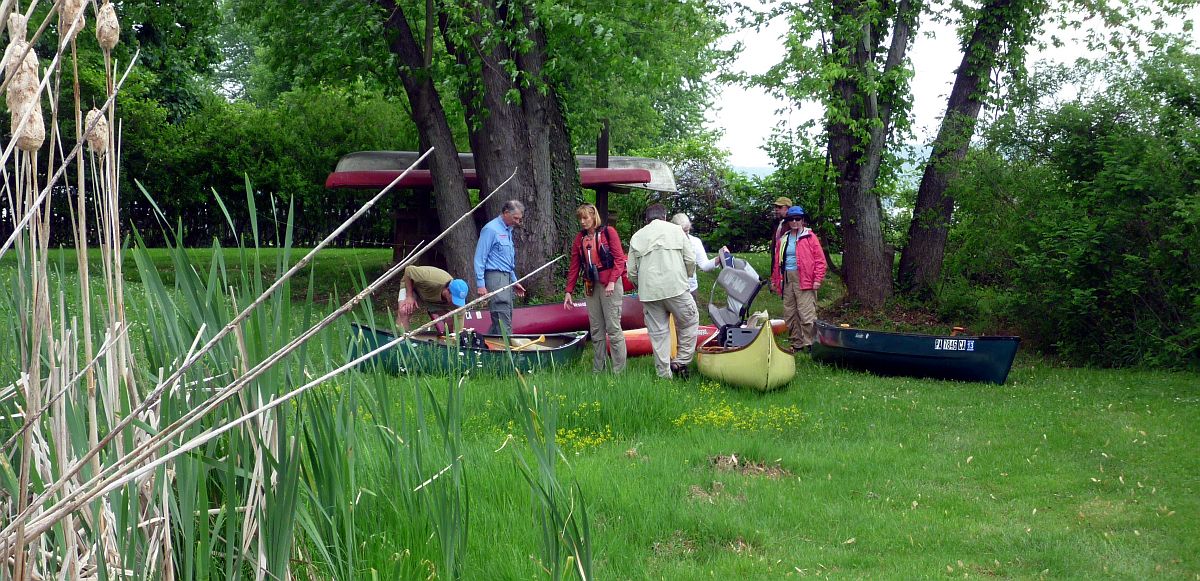 The Zimmerman Center for Heritage is part of the Susquehanna Gateway Heritage Area.
There are plans to upgrade the takeout point, and expand the small wetland adjacent to the landing.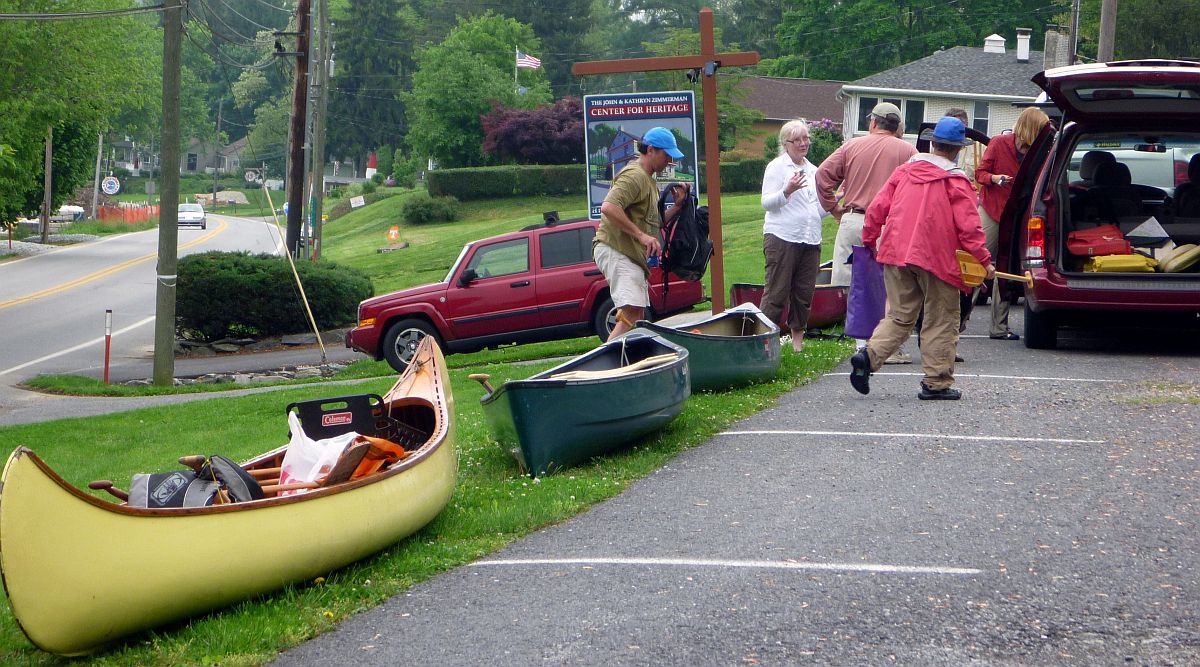 Loading up the gear and the canoes.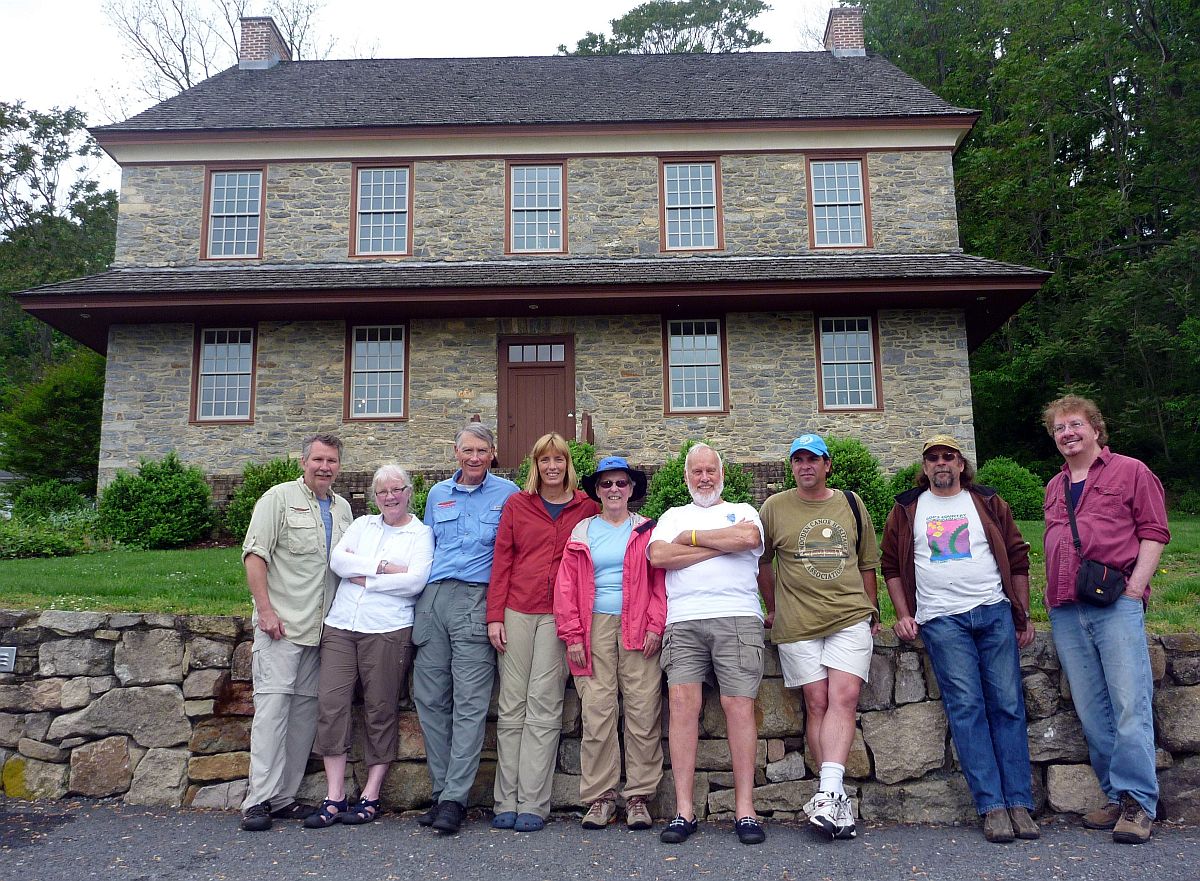 The gang in front of the Zimmerman House.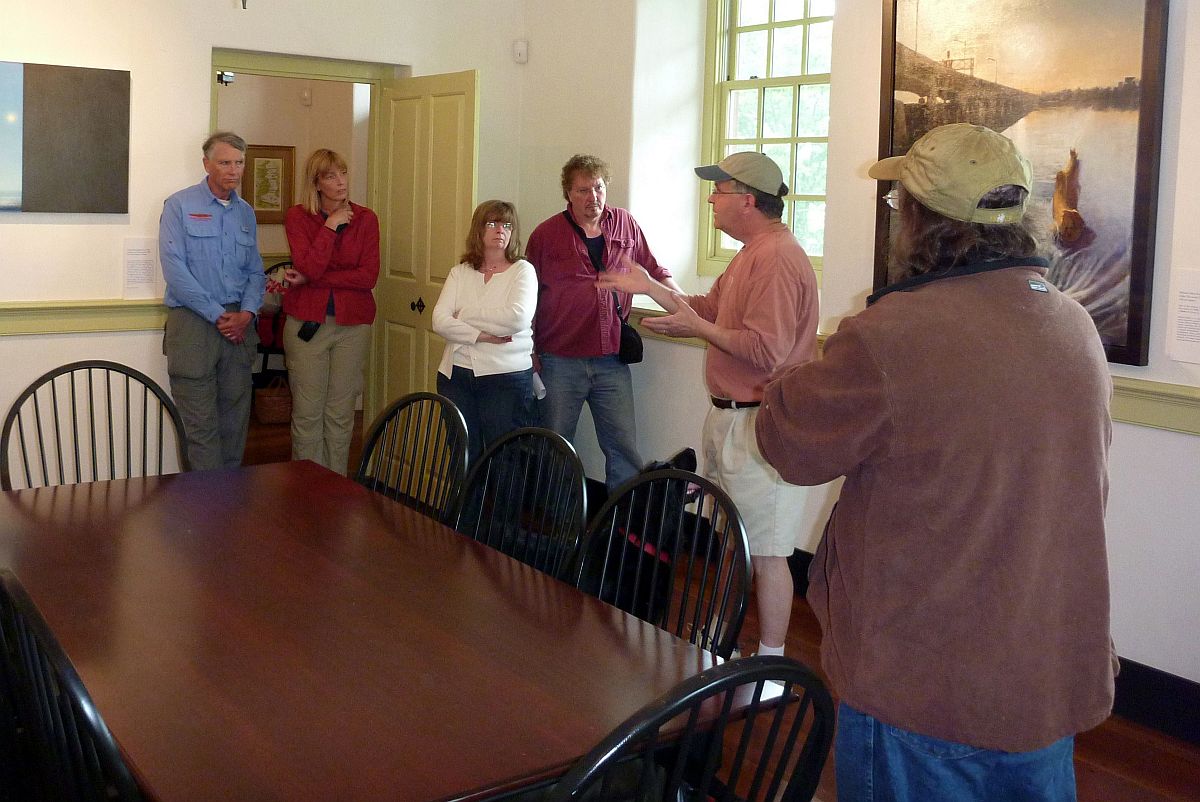 Mark Platts, President of the Susquehanna Gateway Heritage Area, was
kind enough to meet us on this Sunday to give us a tour of the Zimmerman House.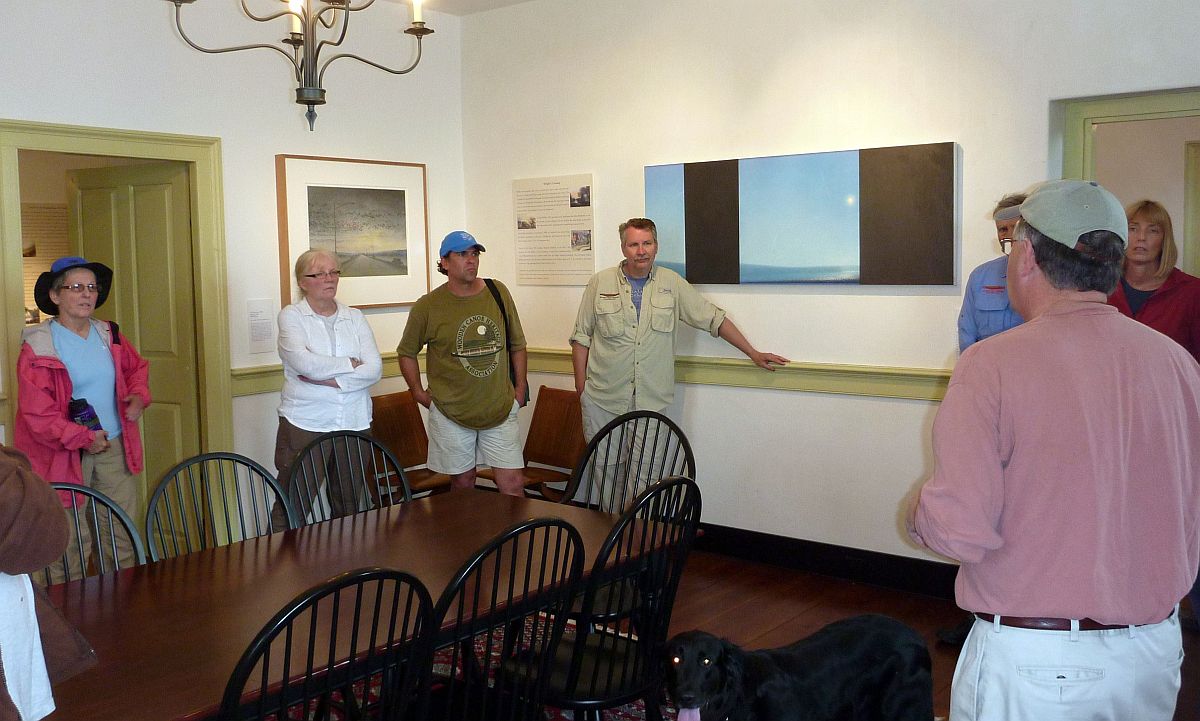 Mark combined the history of he Zimmerman House with the early commercial history of the
Susquehanna River, and the tug of war between Pennsylvania and Maryland to control that commerce.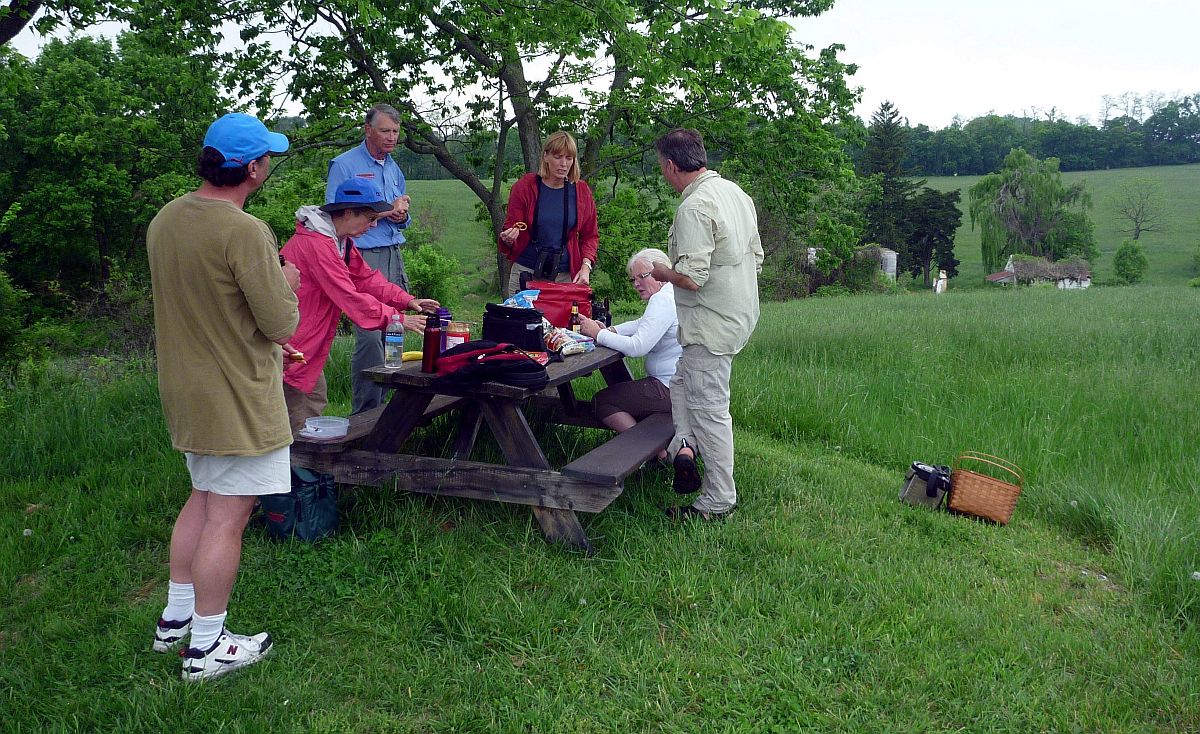 Following the tour, we hiked up the hill behind the House for a picnic snack.
The Susquehannock Indians had one of their last villages in this area between 1650 and 1675.