Susquehanna Chapter
Wooden Canoe Heritage Association
---
Restoring a 14' Huron-Vernon Graham
Huron Canoes were cheaply made canoes for the equivalent of Sears in Canada. The wood was all Spruce and they had "Closed" Gunwales so that it hid the deck/inwale connection. I changed it to an Open Gunwale and refined the Deck design. I also changed the Spruce wood to White Oak inwales & seats & thwarts, and Mahogany Decks, carrying thwarts and outwales.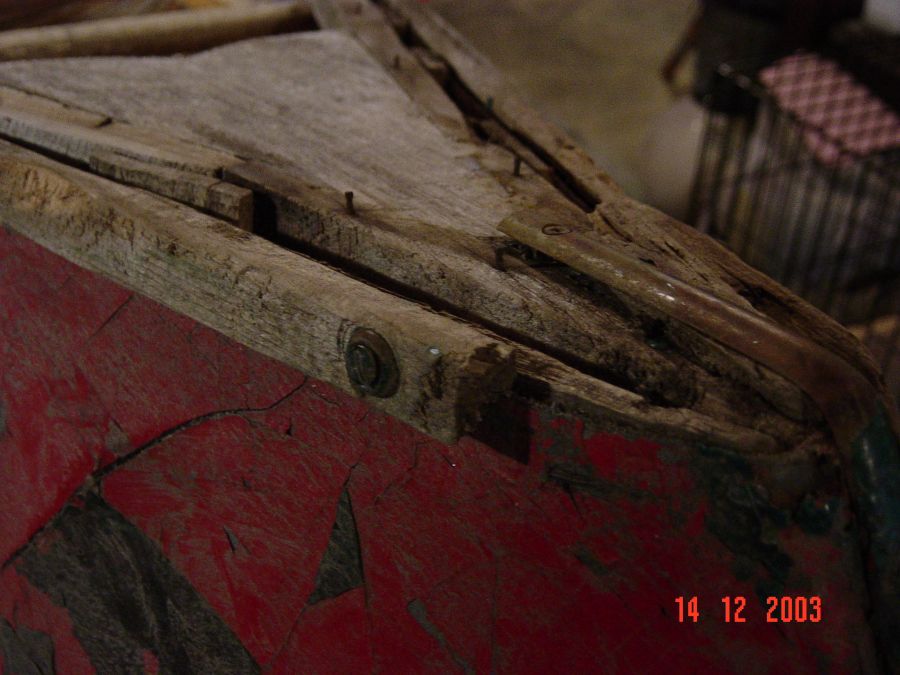 Pretty sad shape, lots of work to be done.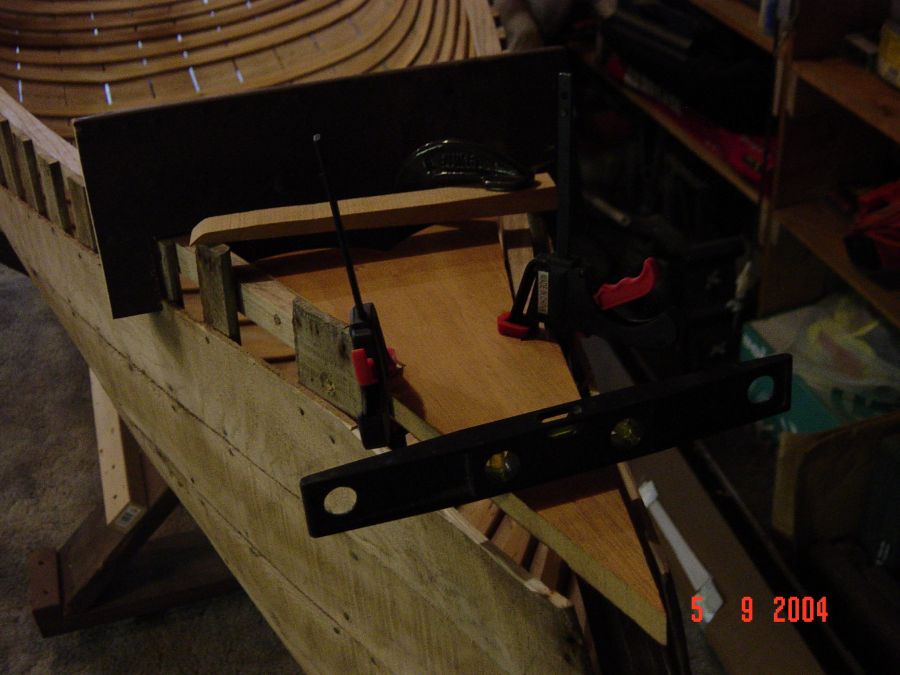 A new deck is fitted and installed.
New inwales and the new deck.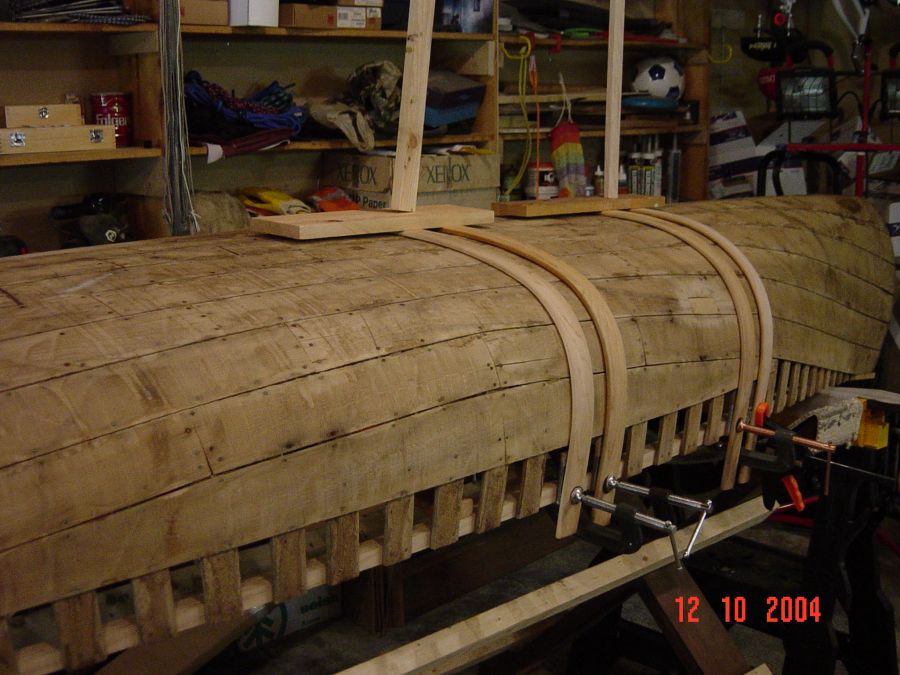 Ribs were steamed and bent over the next smaller rib vice the one they are to replace (because they are bent on the outside of the canoe, but must fit on the inside).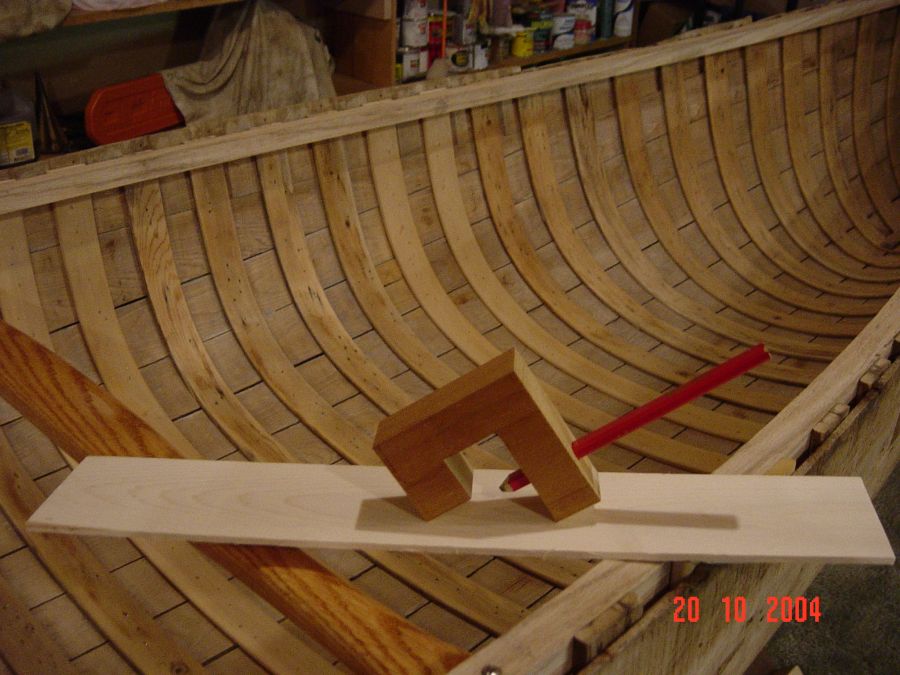 The Jig is to mark the hull planking edge for cutting off prior to canvasing and installing the outwale. The small end rides on the inwale, and the longer one with the pencil in it marks the planking.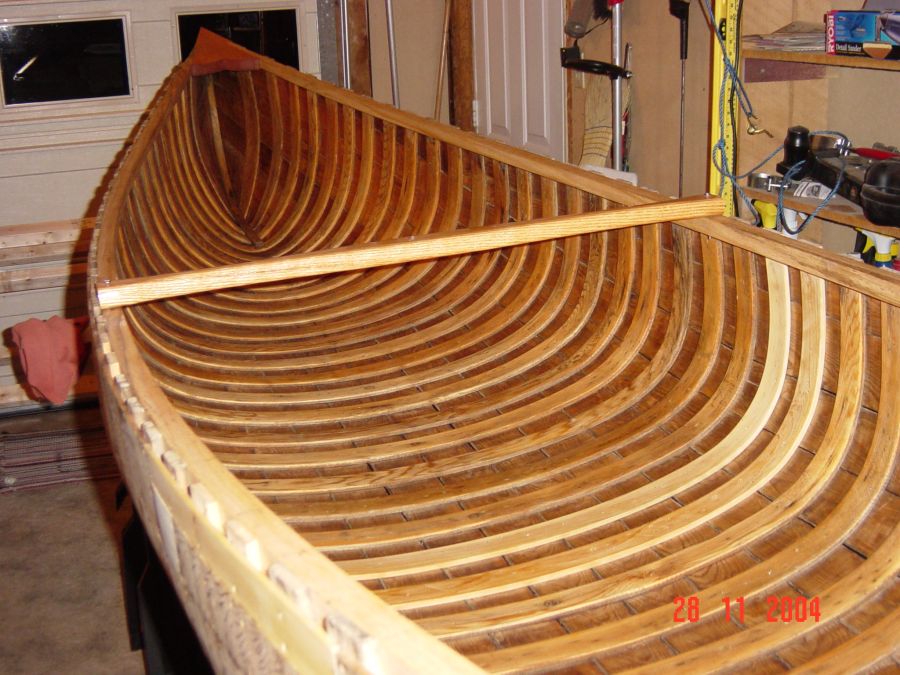 New ribs are installed and ready for staining to match the other ribs, prior to Boiled Linseed oil and initial varnish application, and then canvasing.
The canoe is cradled inside the new canvas.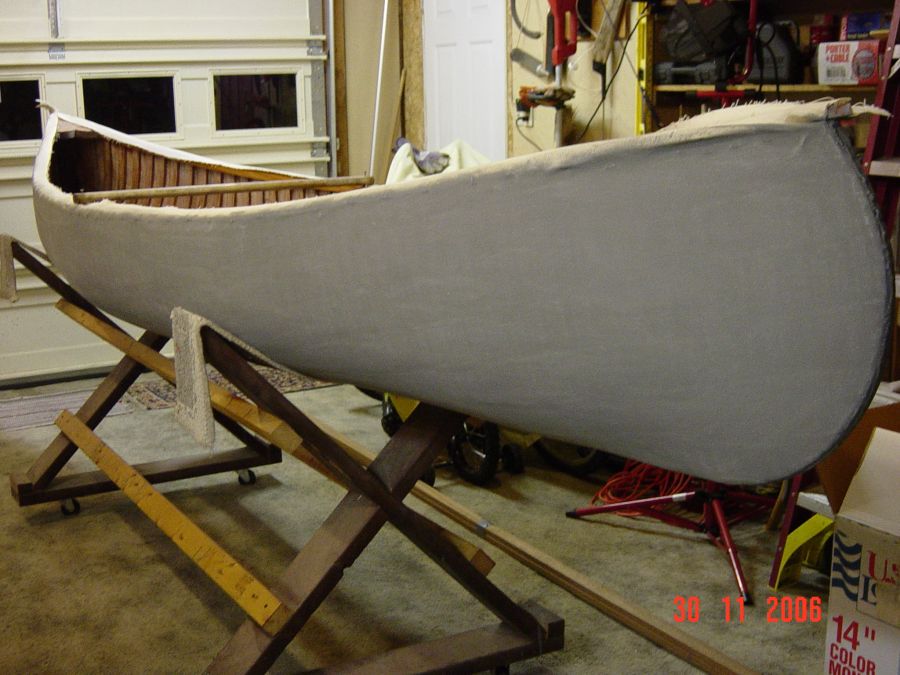 Canvas has been stretched and attached with stainless staples along the gunwales, and tacks at the stems. Grey filler is then rubbed in to seal and smooth the canvas.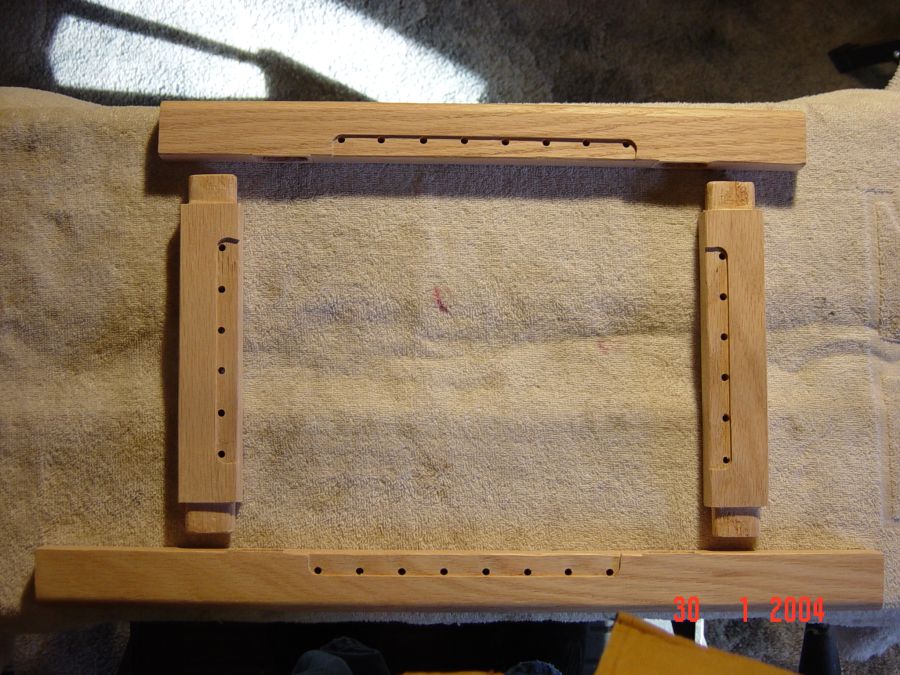 Frame for the new seat.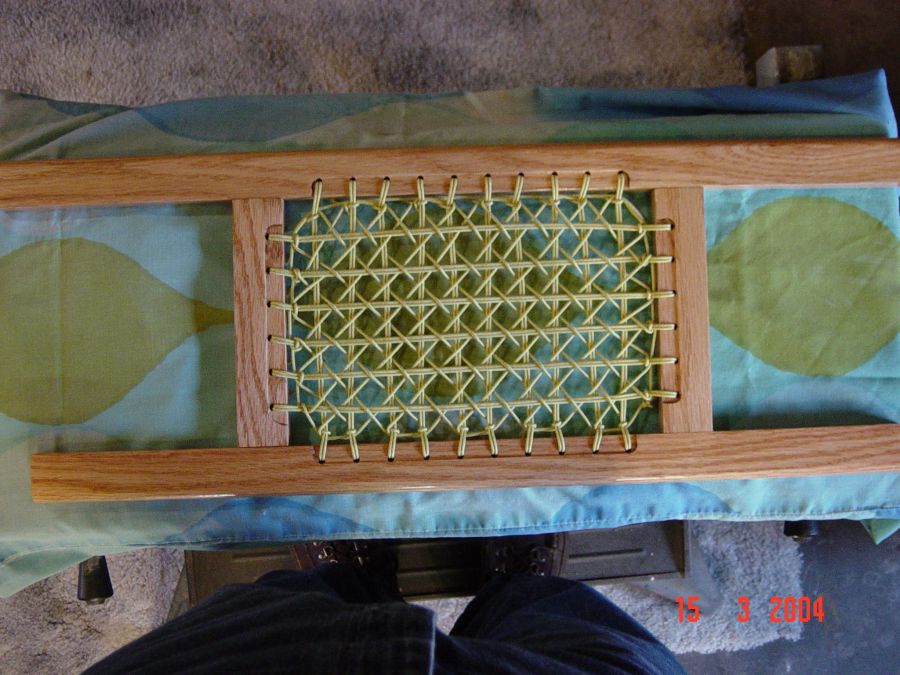 The seat has been assembled and woven in a caned pattern with a single strand of cord - something I came up with (not sure why, but I liked it)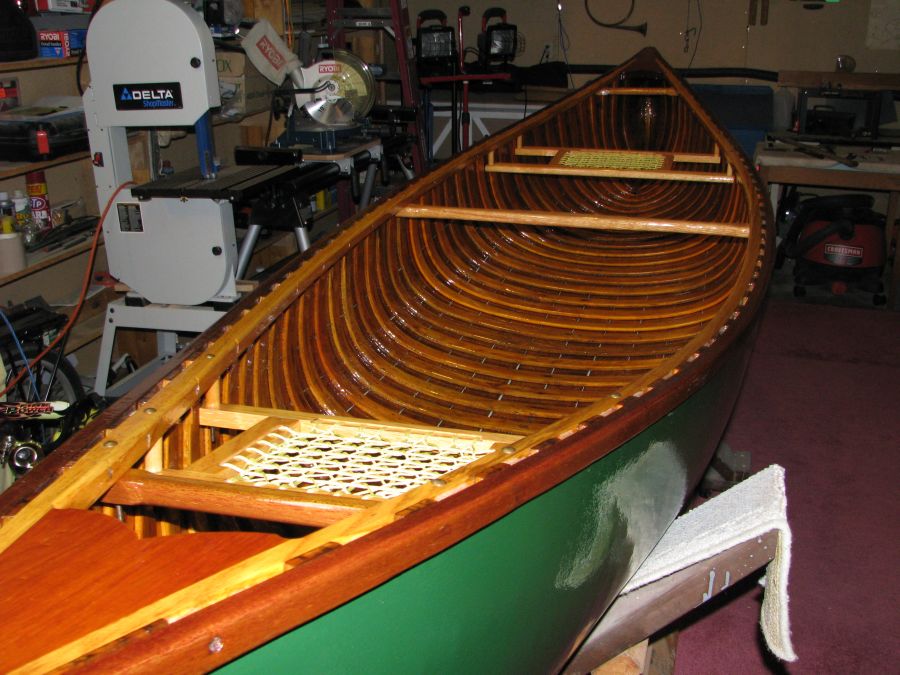 The finished 14' Huron canoe.
Return to the Restoration page
---
Created on ... February 03, 2010