Susquehanna Chapter
Wooden Canoe Heritage Association
---
Restoring an Old Town Carlton-Howard Davis
The rib ends on the 1921 Old Town Carlton were rotted or otherwise damaged beyond repair and too extensive to trim a half, 3/4" or inch off the tips as can be done in many cases.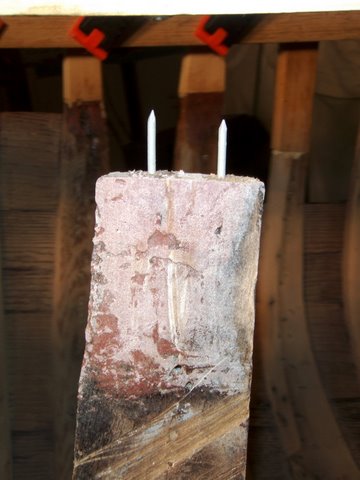 So, I trimmed about 3" off each rib tip, drilled the top of each rib and inserted two 1-1/4" 3d stainless steel trim nails in each rib.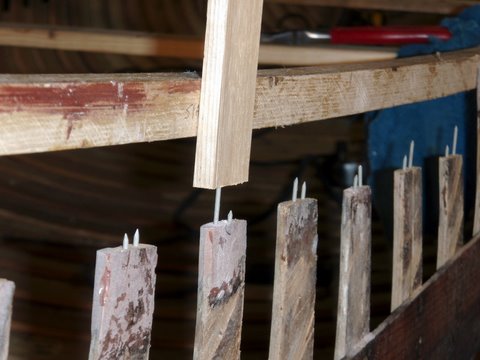 A new rib end was carved and drilled to accept the inverted ends of the trim nails. I used Gorilla Glue to hold things in place, making sure there was ample glue on the trim nails before they were inserted; a good epoxy can also be used.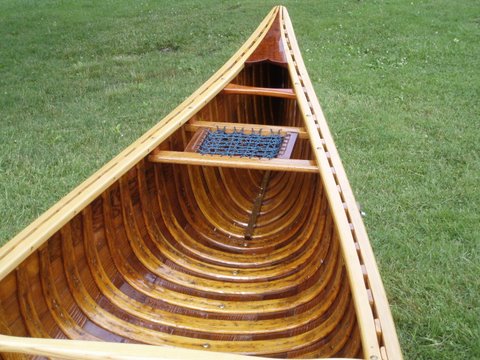 After lots of sanding, refinishing, and assembly, the repair work on the ribs is hardly visible.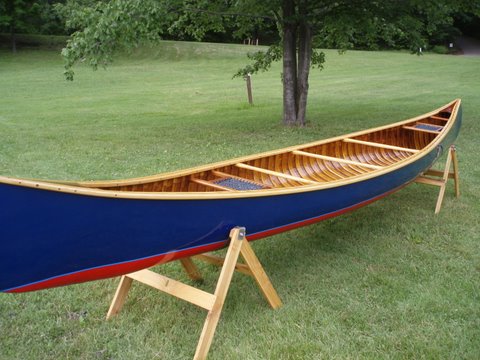 The finished 1921 Old Town Carlton # 16349. The canoe has traveled to a WCHA assembly in Peterborough, Ontario, to Western PA, and has made several local trips; the rib repair has not presented any problems. Please contact Howard Davis if you have any questions or need more information canoetrip@pa.net
Return to the Restoration page
---
Created on ... February 03, 2010